Paintball tank refill near me
? Finding a refill location can be a difficult and annoying reality for all players. The convenience of CO2 tanks has been a drag for
paintball
players throughout the years. For many players, it's the only reason they've made the switch from traditional compressed air. But where are you supposed to fill your
paintball
CO2 tanks?
Where to Fill Paintball Co2 Tanks Nearby?
CO2 tanks are filled at paintball fields, paintball shops, sporting goods stores, and some hardware stores. If you can't find a place to fill your CO2 tank nearby, then wait until you next go to your local paintball shop as they often let you fill up with their specialized compressors for just a few dollars!
How Much Does Filling a Paintball Tank Cost?
Cost is another aspect of paintball that you have to consider. It is better to know than be surprised, but refilling your empty paintball tanks is pretty cheap and usually only runs you about $5 to completely fill up your paintball tank!
How Long Will a Paintball Tank Last?
It completely depends on how often you're playing. For some beginners who may not be getting to the field as often, Co2 in a tank could last them up to three months! But, for our more regular and professional players expect to fill up your paintball tanks with Co2 on a regular basis about every month. That's why it is so important to know where a fill-up station is nearby.
How to find paintball CO2 refills near me!
If your regular paintball field doesn't sell CO2 refills (which although unlikely is possible), then you have to find a place that does. This can be difficult because paintball is not a super popular sport and it's not something most people do, so it may be hard to find a place that sells them. If you don't have an available supply to refill you could always pick up a few spare Co2 tanks so you don't have to stop playing if you're mid-game and run out of C02. You can find them at just about every paintball supply store, or arena you may frequent!
Places Nearby that You can Refill at!
You can typically fill up with Co2 at lots of your local hardware and sports shops! Some local shops you can refill at are: Ace Hardware, Home Depot, Dick's Sporting Goods, Airgas or other specific gas shops, REI, and Walmart are great places to buy and refill CO2 tanks nearby.
You can even try out your local shops. Some bass pro shops can help you out, and smaller businesses often have C02 fill stations and they don't cost much. I have found even welding companies sometimes can help you out! Just walk in be friendly and ask, if you don't have many bigger shops around your area asking around is always a great way to meet people and find places to refill your paintball tanks.
How to get the best deal on paintball CO2 refills!
Getting the best deal on paintball CO2 refills is really easy if you know where to look. You may be paying too much for paintball CO2 refills at specific paintball or airsoft shops. Ask around at local shops and you may be able to get a deal.
And who doesn't love a great deal? You can even look for local coupons which may help bring th price down!
What are the dangers of filling your own CO2 tanks?
If you fill your own CO2 tanks, make sure you follow the rules and regulations of your city it is good to look up any local laws or regulations about refilling on your own. Also, make sure to clean your tanks and check for cracks or leaks. Don't use tanks that have been dropped or damaged.
Also, do not fill a tank above the designated level. This can cause your tank to in some cases explode or become very fragile. High pressure is dangerous and you should always research and keep your wits about you when refilling your own tanks.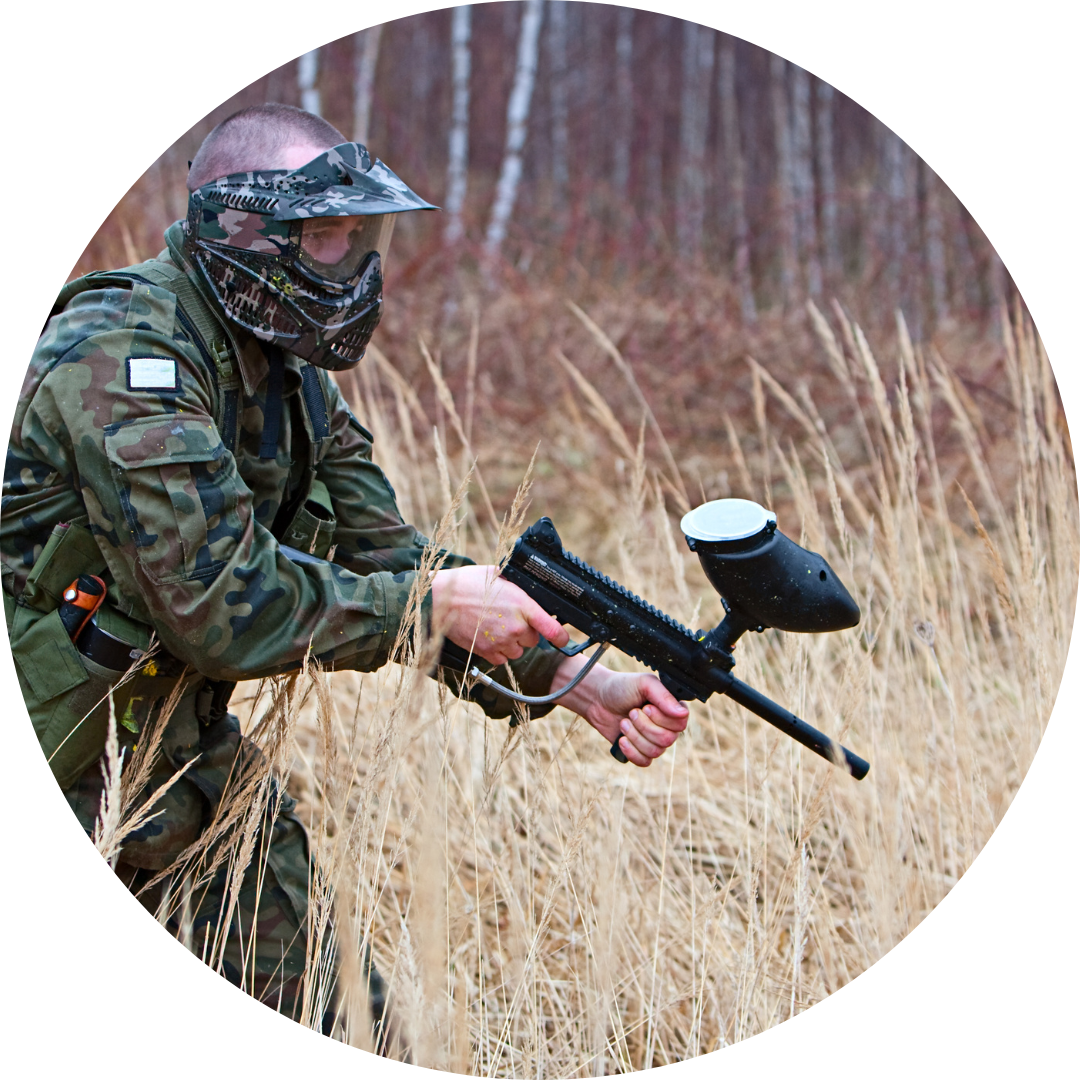 Oliver has been a paintball enthusiast since he first stepped on the field at just 11. He quickly joined clubs and teams all throughout New Hampshire! He started Paintball Hive to share his passion and knowledge with other paintball heads out there!