You've got the gears and the gun, and you're set for that heated paintball battle. Also, you expect it to go pretty smoothly, right?
Well, that's not always the case!  
Ask any long-time paintballer about their least favorite part of the game, and they'll likely tell you it's the part where they get paintball welts and bruises after the match.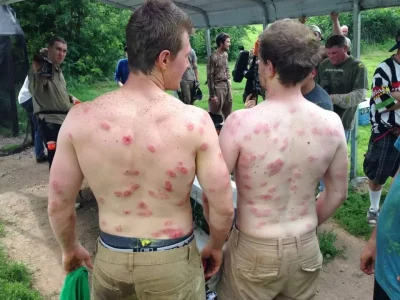 The Difference Between Paintball Bruises and Welts
The last thing that might come to your mind after a paintball match is finding the difference between several paintball injuries. However, you need to know the difference between a welt and a bruise to understand the best way to treat them. 
A paintball bruise and welt are two different forms of paintball injuries, although they both result from a blow on the skin. Unfortunately, many paintball players mistake a welt for a bruise, but there are easier ways you can tell them both apart. 
Here are the three significant differences between a welt and a bruise:
A welt is a raised bump on your skin that results from a shot to that area of your skin. But, a bruise is a colored mark on your skin when blood leaks from capillaries. This bump is also caused by a blow on the surface of your skin.  

A welt heals up within a couple of days up to a maximum of two weeks under normal conditions, whereas a bruise may last for at least a couple of weeks on the skin before finally fading. 

A welt heals up when the inflammation under the skin gradually erodes and becomes flattened; however, a bruise changes colors from red when it is fresh to black within two days, then to green within ten days, and lastly to yellow-brown within 14 days before it finally clears up. 
So, you can tell using the differences above when you have a paintball mark and are unsure what type of injury it is. 
How to Treat Paintball Welts and Bruises
There are several ways you can treat paintball gun bruises, and these methods are highly effective, especially when it causes a lot of pain and discomfort. 
Naturally, your body will heal in response to the paintball bruises; still, these treatment methods can help you speed up the healing process. 
If you notice that your paintball marks remain after trying out some home remedies, you shouldn't waste time consulting a medical practitioner. 
Doing this will help them determine if your paintball gun bruises remain due to secondary health conditions such as diabetes, coronary artery disorders, cancer, or other vascular issues. 
Here are some practical ways you can use to get rid of marks from paintball guns effortlessly: 
1. Wash the affected area with soap and water
One of the easiest and most effective ways to tend to your paintball marks is to carefully wash the surface where you're hit with mild soap and clean water. Doing this helps reduce the chances of wound infection due to dirt, sweat, or debris caught in the bump. 
To get better results, you should try this technique using slightly warm water with a foamy antibacterial soap. This combination cleans the affected area of your skin, reducing the risk of infections.  
You should also try this method as first aid immediately after detecting a welt or bruise on your skin.  
2. Compress with warm or cold water
Another straightforward way to care for your paintball bump is by applying compression on the surface of the bruised skin. One of the upsides of compressing your injury is that it helps to reduce swelling due to the bruise.
You want to start using a cold compress within the first few days of noticing the paintball marks because this helps increase blood flow and reduce pain. Generally, cold compression is ideal for swelling and inflammations, which makes it more effective for treating welts.
After using the cold compress, you can switch to the warm compress, which helps to increase blood flow to sore areas of your body. It is ideal for bruises and colored marks on your skin as it helps to disperse the clotted blood on the skin's surface.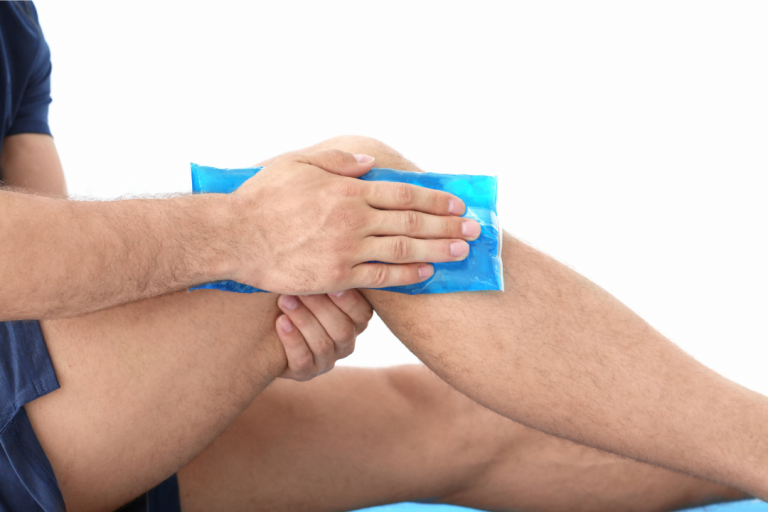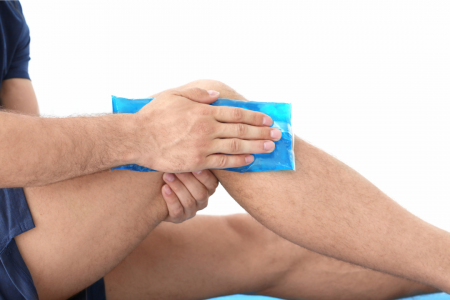 People started using Epsom salt for treatment in the 1600s, and since then, it has proved to be effective for curing sores and skin bumps. Besides, based on research, magnesium supplements improve the healing rate of wounds.  
When you dissolve it in water, the salt breaks down into magnesium and sulfate ions that help to heal wounds and relieve pain.
Here's what you need to do to effectively use Epsom salt in treating paintball gun bruises: 
Run a standard warm bath 

Add about two cups of Epsom salt to allow it to dissolve

Next, soak for about 15 to 20 minutes.
This allows the Epsom salts to do their magic on your bruises and welts!
4. Use supplements such as vitamin K and C
According to experts, vitamin supplements like vitamin C helps form collagen, which is required by your body for strengthening the skin, and it is also known to help heal the body. 
Vitamin K is also widely known to aid the healing of wounds as it helps to increase the production of blood proteins that are essential for your blood to clot. 
Taking Vitamin C and K supplements can help to reduce the bleeding of capillaries below your skin, which lessens pain and reduce inflammation on your skin.
How to Prevent Paintball Bruises and Welts
You can use several game techniques to prevent paintball bruises and welts; however, everything boils down to "avoid getting hit by a paintball ."That is the most effective way to avoid bruises or welts after a paintball match.
It is unrealistic to dodge every single paintball shot, especially during intense matches. However, even if you get shot several times, there's a much more practical way to avoid getting severe paintball marks during a match. 
Here is how you can actively prevent paintball hits from becoming bruises and welts.
Cover a large portion of your skin, including your arms, legs, and chest, as they're more likely to get hit.

Put on a helmet during the game to secure the most noticeable and important part of your body, your head. 

Slap on multiple

layers of thick clothes

to minimize the impact of the paintball on your skin.

Wear face protection to cover and protect your eyes entirely.

Move continuously. Change your position and use your feet to avoid getting locked in a corner and taking multiple shots.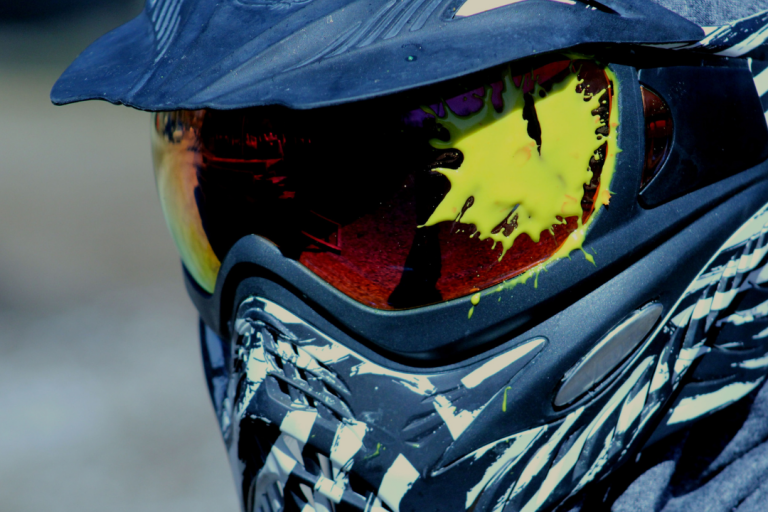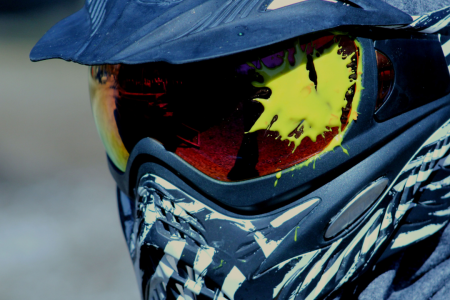 What Happens When a Paintball hits Someone
Unlike some injuries that you barely know you have until others point them out, a paintball shot is quite apparent, and you'll feel it when you get it. 
After being shot, you'll feel a sharp pain on the skin surface where you're hit. However, this pain may subside pretty fast due to the energy rush of playing the game. 
You don't get a bruise or welt from all paintball shots. How close the shooter is, the area of the skin, and the degree of impact of the paintball all contribute to the extent to which a paintball shot affects your skin. 
If you are shot with more impact, which leads to a severe mark, that skin area is more likely to turn into a bruise or welt.
What do Paintball Welst and Bruises Look Like?