The Complete History of Paintball
The history of paintball is dated back to the 1980s. The thrilling part starts as soon as you make up your mind to engage in the ultimate paintball sports! You would be overwhelmed by the vast amount of knowledge available on the internet while researching the famous paintball game. It can be difficult to find what you're looking for with so many terminologies, functions, and ongoing discussions.
We've done extensive research and study on the most common paintball sports to make your job easier.
This comprehensive guide will take you through the origins of paintball, its historical and contemporary meaning, and safety considerations.
The first paintball fired at a human was almost certainly between loggers or cowboys, but the first recorded game of paintball was held in a wooded area of New Hampshire on June 7th, 1981. The game's rules were written by Bob Gurnsey. A 125-acre wooded plot was divided into four flag stations. Each player had their own colored flag at each flag station. The player who collects his flag from all of the flag stations first will be declared the winner.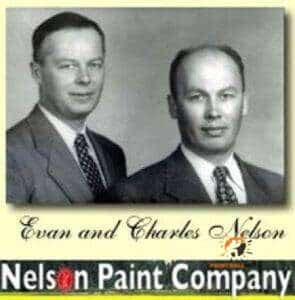 The first paintball game featured 12 players. Bob, Hayes, and Charles–the three men who came up with the concept–were among those in attendance. The remaining nine characters were filmmaker Jerome Gray, forester Ritchie White, farmer Ronnie Simpkins, surgeon Bob Carlson, investor Ken Barrett, stockbroker Joe Drinon, contractor Carl Sandquist, and authors Lionel Atwill and Bob Jones.
A Nel-Spot Gun, paintballs, basic eye protection, and a rudimentary map of the area were given to each player. The game started with a whistle blow as the players set off into the jungle. The players' tactics differed. Some people used their pace to get to the flag stations ahead of their competitors. Others set up ambushes outside flag stations in the hopes of annihilating their enemies.
Ken Barrett, an investor, was the first to leave the game. Filmmaker Jerome Gray got rid of him.
Finally, forester Ritchie White emerged victoriously. White went for a stealthy approach. He marched silently from flag station to flag station, gathering all of his flags without firing a single shot.
When Did Paintball Get Its Start: History of Paintball
Paintball has a long history dating back to the 1960s when Nelson Paint Company invented the first paintball gun. The pistol, or as they called it, the marker, was never meant to be used on people. Rather, loggers and cattlemen were supposed to use it. Paintball has a long history dating back to the 1960s when Nelson Paint Company invented the first paintball gun. The pistol, or as they called it, the marker, was never meant to be used on people. Rather, loggers and cattlemen were supposed to use it.
Nelson Paint Company invented the very first paintball pistol in the 1960s. It was originally referred to as a marker, but it was never meant to be used on humans.
Loggers and cattlemen, on the other hand, made extensive use of it. Paintball markers were mostly used by loggers to mark trees, while cattlemen used them to mark their cattle to keep an accurate record of the track.
Paintballs used to be filled with a viscid, oil-based paint rather than one that could be washed away with water. The idea that loggers, ranchers, and other outdoor enthusiasts use these creative paintballs to mark items comes from here. A horse pill laced with paint was the first paintball sample.
Nelson drew on his experience and knowledge to create a product he dubbed "marker." It was a straightforward name, and the product followed suit.
He did this by encasing paint in a gelatin film that explodes on impact and can be fired through the air by his paintball marker. Nelson was only responsible for the invention of the gelatin film for collecting paint.
He collaborated with Crosman to create the Crosman 707, the first paint marker, to fire this gelatinous ball of paint.
Unfortunately, the relationship with Crosman was short-lived, and the first paintball markers were soon turned over to Daisy, a BB gun manufacturer.
Paintballs are also known as paintball markers because they were once used to identify livestock or trees from afar.
Hayes Noel and Charles Gains debated the viability of city dwellers in the woods later in the 1970s and agreed to make a game out of it. For the first paintball game, their friend Bob Gurnsey drew up a set of rules.
They purchased a Nel-Spot 007 before the game to make sure it was safe to shoot at humans.
They were all set to assemble a group of people and try out the latest survival game from here. James Hales should not be overlooked.
Despite the fact that he did not come up with the concept for a paintball gun or build the first paintball gun, he has a significant role in the history of paintball.
He was the one who came up with the paintball concept for the first game.
Although the game wasn't anything like the sports we play today, it was the first planned documented game in which people fired paintballs at each other. The squad expanded from three players to twelve for the first game in 1981. To cover the cost of refreshments and supplies, each player charged $175.
The first games were held on an 80-acre cross-country course. They set up four flag postings, each with 12 flags. By catching all four flags at the end of the game, the forester Ritchie White emerged victorious.
Following the success of the first paintball game, Bob Jones published a few articles promoting the National Survival Game, and interest in the game grew quickly.
Gurnsey, Gaines, and Noel saw an opportunity and began selling starter kits that included protective equipment such as goggles and a compass. Gurnsey began licensing the NSG franchise to those interested in beginning their own fields.
After a few months, two players, David Freeman and Jeff Perlmutter, formed Pursuit Marketing Incorporated, which they named after their favorite sport (PMI). The paintball industry arose as a result of NSG's rivalry.
Why is a paintball gun referred to as a 'Marker'?
We must go back to the 1970s to understand how the word paintball markers came to be. Charles Nelson was well-known in the paint-related product industry.
One of his many inventions was a paint shot system that allowed US Forestry Officials to easily identify trees that needed to be cut down with a squirt of paint.
Nelson was commissioned by the US Forestry Department to develop a product that would allow forest officials to paint tree markings. The goal was to be able to see things clearly from afar at first.
It was especially necessary because foresters found it difficult to walk straight to a tree when the terrain, streams, or bushes were in the way.
The Birth of Modern Paintball
Bob Jones wrote an article about paintball for Sports Illustrated in the October 1981 issue shortly after the first game. At that time, Bob Gurnsey had spotted an opening and started marketing a $150 "Survival Game" kit. A paintball marker, paintballs, goggles, and a rule book were included in the kit. Paintball, on the other hand, was not originally named that. The National Survival Game was the first name given to it.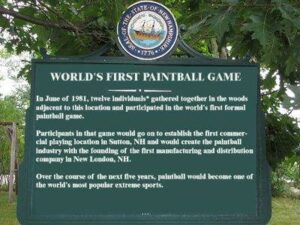 The first commercial paintball field was opened by Bob Gurnsey in March of 1982. Nelson Paint agreed to be the sole distributor of his company's product, National Survival Game. Fields started to open across the United States after the National Survival Game was franchised.
Players Jeff Perlmutter and Dave Freeman saw a business opportunity later that year and tried to hammer out a deal with National Survival Game. They founded Pursuit Marketing Incorporated after being unable to reach an agreement. They reached an agreement with Benjamin Sheridan to create their own paintball marker.
Paintball became extremely common in the late 1980s. Dennis Tippmann used his experience in the manufacturing hemming industry to launch Tippmann Pneumatics at this time. Tippmann had previously been in the business of producing half-scale machine-gun models.
The SMG-60 was the first fully automatic paintball marker, and it was revolutionary. He also modified soda industry technology to create the new CO2 gas tank.
Tippmann released the 68 Special in 1990, which featured a gravity-fed hopper instead of a movie. Paintball gained a lot of popularity in Europe and gained a more positive and healthy reputation.
The Spyder Paintball Gun from Kingman International was announced. In comparison to other semi-auto markers on the market, they were lighter due to their aluminum body.
They were simple to locate and more cost-effective. Paintball has been a completely commercialized industry in the hands of capitalism since the early 2000s, when some legal conflicts arose.
It was at this time that. The use of 50 caliber markers was attempted, but it was ineffective. Soon, a low-impact variant of paintball became available, allowing this violent sport to reach a wider audience. In less than three decades, paintball has grown into a common phenomenon and one of the safest extreme sports. We're excited to see what's next!
Paintball as a Popular Sport all over the World.
Paintball pellets in new models have been added. They were mainly water-based rather than oil-based, with revolutionary designs that have survived to this day.
Paintball has developed into a highly competitive sport that can be enjoyed by anyone, from a small group of friends or relatives to thousands of people reenacting the D-Day invasion of Normandy during World War II to high-speed tournaments broadcast on ESPN.
Paintball has developed into a multimillion-dollar industry with a wide range of guns, as well as protective body armor, masks, goggles, and other accessories.