You may think paintball is just a fun game where kids and adults run around a field, yelling, shooting balls at one other while carrying gear, and using inaccurate military tactics, then hold up for a moment, you might be in for a shock. 
Surprisingly, from 2004 to date, at least 9,640,000 players have participated in a paintball game; that's about 3% of America's population. 
What's more? 
Between 2010 to 2018 alone, the market size of the paintball industry grew by a whopping 38.5 percent.  
So, if you think paintball is a mere mock military game of tag, why does it appeal to a more diverse audience?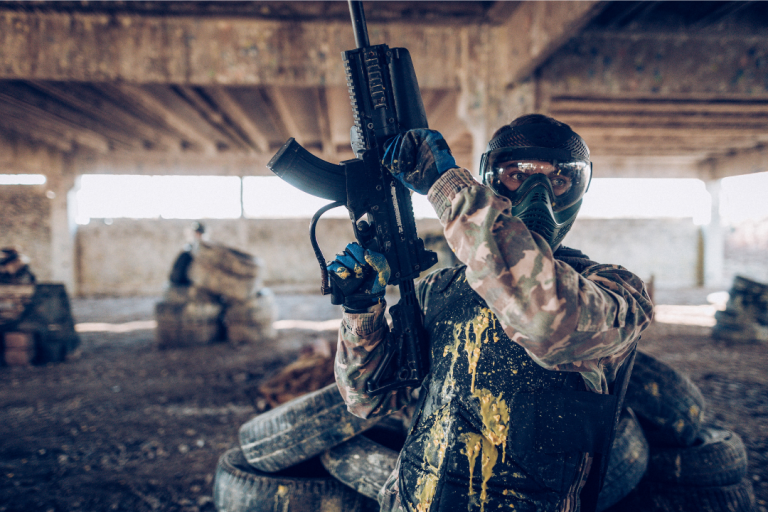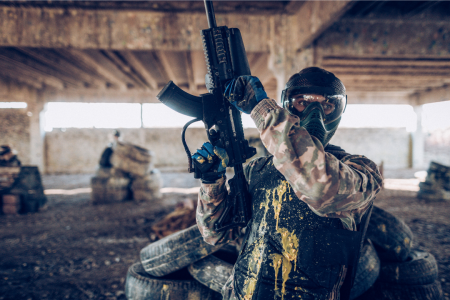 Paintball is an extreme sport that could also fit into the category of a hobby, and it involves several players teaming up to eliminate (hit opponents with paintballs) the other team. Like every other sport, it requires using quality gear, great teamwork, smart tactics, and, most importantly, a playing field.
So, how exactly does paintball fit into the sports category?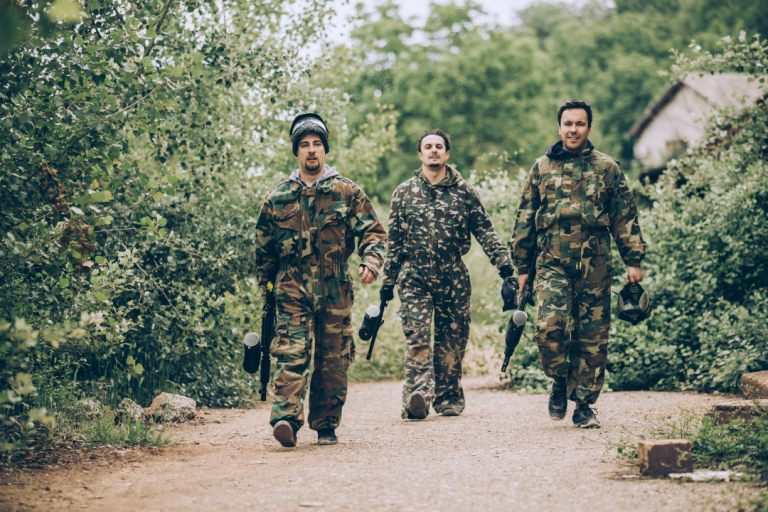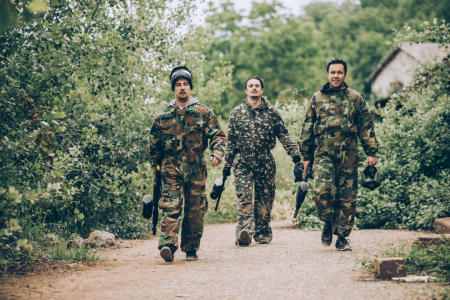 If you were to look past the masks of most paintballers during a game, you'd see a quick-witted team player ready to get their team to the next round, even if it requires sneaking up on a couple of masked players who let down their guards. 
Several paintball tournaments are held yearly, giving players and teams a chance to showcase their killer instinct and unbelievable skills. Still, often these tournaments have money on the line with quite an impressive prize pool!
Just like every other sport, it is divided into several divisions, and players get to compete based on their current level in the game. 
The first league you play in is Division 6 (D6) as a complete beginner. After that, you get to work your way up to the highest league of the game, the "pro-level" division. 
When starting as a paintballer, you have a wide range of game formats to explore; you could choose to play in the elimination game, capture the flag, king of the hill, bomb squad, and so many other games that you can come up with, but most tournaments have set games to play.  
If you're the type that loves to go all in and get yourself lost in a new adventure, you'll find woodsball the game for you. Instead of a small field woodsball is a large-scale mil-sim in a wild area where you play paintball. These games last for hours, sometimes even a whole day.
However, speedball would be your best match if you'd instead get into an intense battle where everything could escalate in a couple of seconds, coming to an end pretty fast. 
A diverse range of players enjoys the thrill of paintball games in about 104 countries globally. 
From high school students to high-spirited retirees, one thing is clear; paintballers are always high on adventure and are in for the thrill.
Is Paintball a Safe Sport?
Let's face it, paintball injuries are not too severe, and in most cases, you only get a small welt or bruise that heals pretty quickly. 
Sometimes the injury could be a little more than you'd expect; however, this could be due to the terrain of the playing field, low-quality gear, or playing against players not following paintball rules.  
If you're new to the game, I wouldn't recommend playing on a rocky field or deep into the woods because matches could get heated quickly and more injuries can occur.  
So, let's leave the scratches and itches to players who've stuck around for quite a while.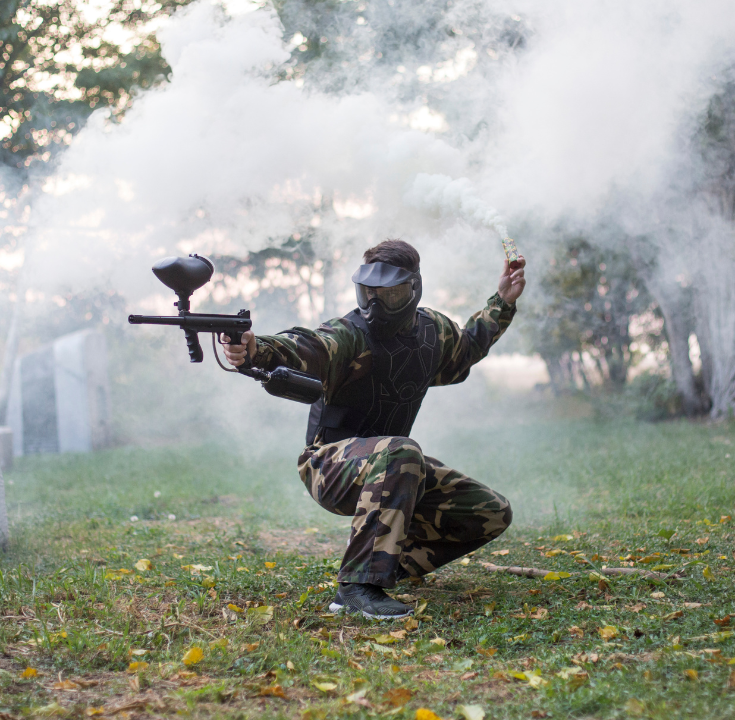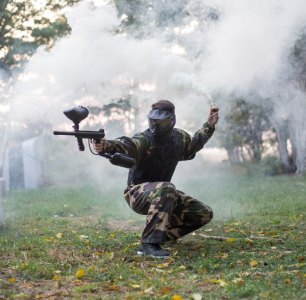 Paintball is more than a game of tag or hide and seek for most players. Instead, it's a thrilling sport that develops the tactical side of many players. 
It appeals to a wide range of people across different walks of life; as a result, more and more people are joining this league of extreme sports each year.