This article contains 6 Best Paintball Marker of 2022. If you're new to paintballing or just want to upgrade your arsenal, shopping for your next Paintball marker this content will help you a lot
Mechanical markers may be the industry norm today, but with so many low-cost options on the market, ensuring you get the most bang for your buck is nearly impossible without understanding which specs can improve your game and which are nothing more than boasts. Do you have the funds to make the switch to electronic?
An electronically enhanced marker may initially impress, but you don't want to invest heavily in a model that may be supplanted by something better (and less expensive) in a year or so.
Below is our go-to guide for those looking to make the right decision when it comes to their next paintball marker to add to their ever-growing list of Paintball gear.
From construction and materials to barrel size and gas systems, you'll find all the information you need to choose the ideal new addition to your paintballing arsenal. If you want to defend yourself from one of these guns, read our analysis of the best paintball masks.
Why is a Paintball Gun called a 'Marker'? 6 Best Paintball Marker of 2022
To understand how the term Paintball markers came to be, we must go back to the 1970s. Charles Nelson was well-known in the paint and coatings industry.
One of his many innovations was a paint shot device that used a squirt of paint to quickly mark trees that needed to be cut down by US Forestry Officials.
The US Forestry Department commissioned Nelson to create a product that would enable forest officials to paint tree markings. At first, the target was to be able to see things clearly from a distance.
It was particularly important because it was difficult for foresters to walk straight to a tree when the terrain, streams, or bushes were in the way.
New Paintball pellet models have been added. They were mostly water-based rather than oil-based, with innovative designs that have endured to the present day.
Paintball has evolved into a highly competitive sport that can be played by anyone, from a small group of friends or relatives to thousands of people reenacting World War II's D-Day invasion of Normandy to high-speed tournaments broadcast on ESPN.
Paintball has grown into a multimillion-dollar industry, complete with a variety of guns, protective body armour, masks, goggles, and other accessories.
Before we get into the best Paintball marker like Dye, Spyder, and Tippman, let's take a look at the three key styles of paintballing guns on the market right now (from entry-level to high-end) to see which one best matches your playing style.
Pump Best Paintball Marker
Pump paintball marker were the only choice for paintball guns for several years. Mechanical markers have increasingly replaced them in recent years as technology has advanced, but the classic pump variety is experiencing a revival.
The compressed gas aspect found in both mechanical and electronic markers is used in today's pump Paintball marker. This certainly improves the marker's accuracy and makes it more precise than previous pump markers. Aside from that, the single-shot pump is a beast in itself.
Some newer pump paintball marker have a feature known as an auto-trigger. This function ensures that a shooter only needs to hold the trigger kept and pump with each subsequent shot, rather than pulling the trigger and pumping every time a shot is fired.
When compared to the output of mechanical and electronic markers, single-shot guns may appear to be a limiting choice, but the pump paintball gun has a devoted following for good reason.
Since shooters must manage a single-shot marker, they must show real skill while playing, choosing the right moment to strike an opponent before having to take cover, with the added safety of their armor, or retreat from returned enemy fire – resulting in more precise gameplay.
Electronic Paintball Marker
Electronic Paintball marker and Paintball pistol options, once reserved for the wealthiest players, combine the best of mechanical systems with integrated electronics to greatly increase firing rate and overall accuracy (and a good little on/off switch).
Advances in the production of electronic components used in such paintballing markers have now made them more readily available and affordable to the average player – and thus the modern type of electro-pneumatic markers was born.
As previously stated, electronic guns rely on many of the same elements as mechanical guns, specifically compressed gasses, which are essential for a successful paintball gun. Furthermore, electronic markers use a circuit board, which allows certain parts to be monitored electronically.
If a marker has this design function, a paintball gun can be improved with features such as a larger number of firing modes (increased FPS), such as multiple-round bursts and automatic firing.
Additional features on more expensive electronic guns can include digital displays that include status information on items like rounds fired and gas levels. Furthermore, hopper agitators are to be expected for more sophisticated electronic marker models, allowing the shooter to be more accurate when loading paintballs into the breach of a marker.
Mechanical Paintball Marker
Mechanical Paintball marker are the most widely seen and probably the best Paintball marker in the recreational industry. These paintball guns are so common because of their user-friendly nature and lack of maintenance requirements, not to mention their relatively low price tag. The markers you'll find here are almost always semi-automatic, giving the user one shot for every trigger pull.
Mechanical paintball marker almost always use compressed air or CO2 cartridges, all of which are readily available at specialist shops or industrial paintballing fields. If none of these locations is convenient for you, you may want to abandon plans for compressed air tank refills in favor of C02 as your norm, which is much easier to obtain.
Whether you're working with compressed air or CO2, your gas of choice is stored in a tank that's attached to the gun via the grip (if you're using a 12 gram cartridge) or on the end of the marker on a gas line (if using a larger tank). Gravity-fed hoppers are used with mechanical guns, allowing for one Paintball at a time to enter the chamber.
When the trigger is pulled, a hammer is released, and the compressed air in the tank propels the bolt into the paintball, propelling it through the barrel at high speeds. This firing mechanism is more commonly referred to as the blowback feature. And, whether for advanced or intermediate players, these semi-auto or full-auto options are the most common when we're on the paintball field playing a tough Paintball game.
Why Does Material Matter in Barrels? Paintball Marker
When it comes to maintaining accuracy and precision, the barrel of your marker is an important part. Understanding barrel specs, on the other hand, can be difficult for those new to paintballing. First and foremost, there is the material to remember.
Aluminum barrels are not only lightweight but also inexpensive, making them a common option for newcomers to paintballing. However, due to the lightweight nature of aluminum, it is easily bent out of shape and rendered unfit for play.
Consider a barrel made of carbon fiber if you're looking for anything on the higher end of the spectrum. Carbon fiber drums, although lightweight like aluminum, are extremely strong and long-lasting.
Stainless steel barrels are slightly more economical, with the material standing up well to heavy use for a long time and scoring high marks for longevity and ease of maintenance. This bulkier material, on the other hand, will add unnecessary weight to your marker.
Why Is Barrel Size Important? Paintball Marker
When it comes to buying paintball guns, the length of stock paintball barrels is an important factor to remember. In the case of shorter barrels, the total marker is often kept short. This gives the shooter more freedom and ease of movement in their surroundings. Short barrels are also best suited for close-quarters combat.
Longer barrels enable shooters to achieve higher levels of accuracy. Longer barrels, as opposed to shorter barrels, limit the shooter's ability to be stealthy.
In short, note that length determines how long the paintball pellet lasts in the barrel, which eventually affects maximum velocity. The longer a paintball is in the barrel, the more it can be fired.
The paintball will fly at higher speeds if it reaches full velocity before being discharged from the barrel. As a result, precision and accuracy are improved.
Porting Particulars
Porting is another important aspect of barrel specifications. "Ported" barrels have drill holes, or ports, at one end. These ported holes aid in the removal of pressure prior to the final discharge of the Paintball, resulting in a quieter shot overall.
Some barrels also have an additional set of drilled holes, typically near the center of the overall length. The aim here is to add backspin to fired paintballs, increasing total distance traveled and improving accuracy.
Choosing the Best Gas System Paintball Marker
It is important that you choose the correct gas method for the marker you are using. Many beginners to paintball make the mistake of believing that gas systems are one-size-fits-all, failing to realize that using the wrong type of gas with an incompatible marker will render it useless.
CO2 is one of the most popular forms of gas systems. As pressurized, this liquid gas transforms into a gaseous state, resulting in the discharge of a paintball from the marker.
On the plus hand, CO2 is still pretty cheap, and an entire day of paintballing can be had for next to nothing. On the other hand, due to temperature variations, CO2 can be unstable in terms of velocity.
Furthermore, before you can properly refill your tank, it must be fully depleted of CO2. As a result, the inconvenience of carrying a backup tank is inevitable.
Since it was originally made entirely of nitrogen, high-pressure air (HPA) is also known as "nitro." Is another gas device to think about. High-pressure air, which was designed to compensate for the shortcomings of CO2, would not cause the same problems as temperature fluctuations or high firing speeds.
Unlike C02 tanks, which just let you know they're empty when you can't shoot, HPA has the convenience of pressure gauge displays. A player can see how much longer they can fire for in a fraction of a second without having to weigh the tank and make educated assumptions about remaining energy.
When dealing with HPA, you don't have to wait until a tank is completely drained to refill it. This is particularly useful because you can keep track of tank capacity on a regular basis, ensuring it is complete enough for each and every game you play. It also eliminates the need to carry a backup tank with you at all times.
However, the 3000 psi specification of HPA tanks can make refilling difficult. High-pressure air tanks, with their larger build and higher RRP, are also an investment out of reach for many players and those new to the sport.
Important Questions to Ask Before Buying Paintball Marker
While aesthetics, barrel specifications, and other specifics can influence your purchase decision when looking for a new paintball gun, making the right choice of marker necessitates asking yourself a few key questions.
Consider how much you expect to play paintball. Many who want to go to the nearest paintball field with friends would not want to spend a small fortune on a marker or sidearm.
Such players don't need to be concerned with stuff, as the tough options of stainless steel and carbon fiber are only really advantageous to those who regularly put their markers through the ringer and use ammunition like high-caliber paintballs.
Regular paintball players would also be aware that weight is an important factor in any game. If you're going to use it effectively on a daily basis, you'll need a marker that's lightweight and easy to hold for extended periods of time.
As a rule of thumb, you'll want a gun that weights less than 2.5 kilograms. However, if you have the money to spend, there are much lighter choices available on the market from premium manufacturers (like Kingman, Tippman 98 Customs, Dye Proto, First Strike & Empire Axe).
Style of Play
This is another important factor to consider when making a purchasing decision. A marker that fires quickly and accurately is important for those who play fast-paced games in close-quarter environments.
Don't be concerned about accuracy in this type of game, as your goals are typically well within range at all times. Since this form of game and firing profile will require you to go through a lot of paintballs quickly, you should make sure the marker you're using is built to withstand such violence.
Aside from speedball games, woods Paintball is a common style. Players here prefer markers that allow for stealth and strategy, with customization potential often seen as a must-have perk.
Accuracy at long distances is popular in woodsball, so a marker must be capable of delivering accurate hits from afar. Markers designed for woods Paintball are almost always customizable due to the use of railing systems in their design, and barrels are usually longer in length as usual.
Now that you know what to look for when selecting a new paintball marker for your next game, check out our rundown of some of the best options on the market today below.
Do you want to complete the ultimate offensive look? Check out our overview of the best paintball gun available today in a variety of price ranges.
Best Paintball Marker of 2022 | Buyer's Guide & Reviews (Updated)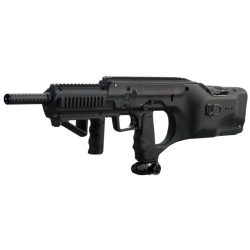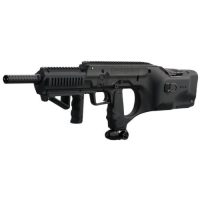 The BT D*Fender will help you advance in the paintballing world. This electronic marker has an integrated loader for ease, and it has five firing modes, making it ideal for a wide range of game situations.
A simple T-rail allows for simple customization, while battery adjustments and basic maintenance tasks can be completed without the use of equipment. A versatile performer who adapts well and provides the consistency required of a higher level of player.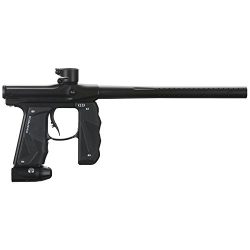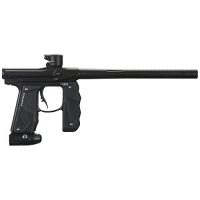 The Invert Mini GS is an evolution of the Invert Mini, with upgraded features usually reserved for more expensive markers with higher price tags. The Invert Mini GS is user-friendly and simple to manage, and it comes standard with high levels of accuracy and a high firing rate.
Rubber grips for improved handling, a low profile regulator, and a weather-proof board and housing to keep moisture away from your marker's electronics are all new additions to the GS model. Furthermore, this marker is Classic Mini compatible, which means you can use all of your favorite Empire Mini accessories and upgrades.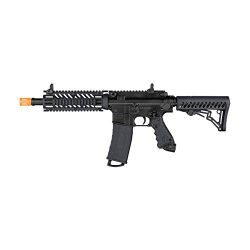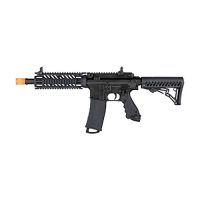 The Tippman TMC Cal Mag Fed Marker is a tactical option for your next paintballing case, with high performance as the name of the game. There's dual feed functionality here, with the option of Go MagFed or conventional loader, and semi-automatic firing with a wide range of adjustment makes this a must-have for situations where speed is more important than stealth.
There's plenty of room to customize this marker with accessories, and high-quality stainless steel parts make this one a gun that will last.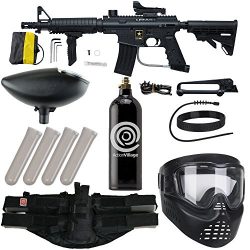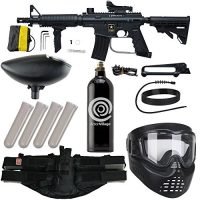 This excellent value package includes the Tippman US Army Alpha Elite Marker with Red Dot Sight and carry handle, as well as the Action Village 20 ounce CO2 tank and folding grip, as well as the Action Village 4+1 paintball harness and 140-round Paintball pods.
In addition, the GXG 200 Round loader and Action Village Pull Through Squeegee are included, as well as the GXG XVSN Paintball Mask and a Paintball wrist band.
The US Army Alpha Elite marker is the star of the show here, with a realistic aesthetic that is nearly identical to the real thing. As a full set, it's a one-stop shop for getting kit that will help you excel against your opponents.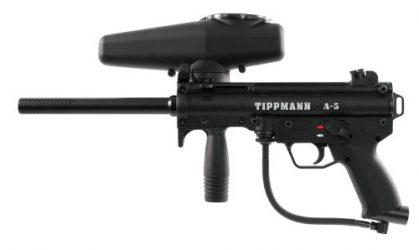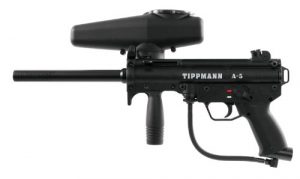 If dependability and precision are top priorities in your quest for a new marker, the Tippman A-5.68 Calibre paintball gun is well worth considering.
Not only is this user-friendly marker simple to use and maintain, but it also gets bonus points for personalisation potential, with the ability to update with new components.
It also performs admirably in terms of handling, with a light enough nature that will not slow you down during all-day play. The Cyclone Feed System is noteworthy here, as it allows you to shoot up to 15 balls per second.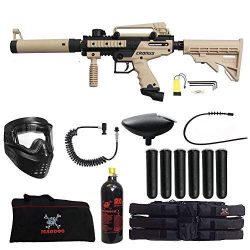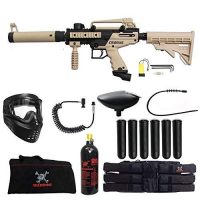 If you're a regular Paintball player who enjoys high levels of performance and strict reliability requirements, the Tippmann Cronus Tactical is a marker that could just tick all your boxes.
The tried-and-true Tippmann in-line bolt system performs admirably, and the composite construction is strong enough to withstand even major impacts, implying that this marker can perform admirably in the field.
The carry handle, mock silencer, and adjustable stock are all cosmetic improvements that add to the military appeal of this paintball gun. Four Picatinny rails are available for mounting hardware, allowing for extensive customization.
Are paintball gun barrels universal?
When choosing a paintball gun barrel, there are many things to consider. The primary consideration in this thread category. Paintball barrels and markers can have different thread patterns, preventing them from being used together.
However, there is a simple solution to this problem. If you find yourself in a situation where your barrel and marker are incompatible, you can easily purchase a thread adapter.
This enables you to use your favorite barrel with your preferred marker. Another consideration is bore diameter. When it comes to Paintball tools, you can almost always come across. Diameters of 68 calibre and.50 calibre Check that the bore diameters of the barrel and marker are the same.
How does a paintball gun work?
The response ultimately depends on the type of paintball marker you choose to use, but there is some commonality among all Paintball gun varieties. Paintball rounds exit the marker from the attached barrel's end.
These rounds are fired by releasing a controlled blast of pressurised air or gas. This is normally emitted by a carbon dioxide canister attached to your marker. However, carbon dioxide is not the only gas used. Many markers make use of compressed air or nitrogen gas canisters.
A hopper loads paintballs into the Paintball marker's firing assembly. This holds a single round ready to go when you decide to pull the marker trigger again.
The paintball hopper can keep the round ahead of the piston, which is driven by the compressed air in your tank. This piston springs into motion and drives forward, propelling the primed Paintball round through the barrel at high speeds.
A gas valve with a seal that prevents a steady stream of gas from moving it into operation, allowing the inline bolt to do its job, is usually included in the firing assembly of a Paintball marker.
When you pull the trigger, you release your marker's sear. The sear is a small part that holds everything in the firing assembly together. The sear keeps unwelcome pressure from the gas canister from interfering with the firing operation.
The firing assembly is permitted to step forward after the trigger is pulled and the sear is released. This action allows paintball rounds to be fired at high enough speeds to make contact with their target.
Paintball rounds are fired from the marker at a low velocity. Many Paintball fields would only allow players to use markers that fire paintballs at a set velocity. Paintball rounds, due to their low speed, will not cause any harm to a person if they come into contact with them.
Paintballs can cause a welt or slight bruise if they come into contact with exposed skin. These injuries, however, are minor and will heal quickly. When playing paintball, it is also a good idea to wear adequate defense.
Paintball rounds can cause serious injury if they come into contact with the face or eyes, so investing in good goggles and masks is certainly worthwhile.
What paintball guns do pros use?
Professional paintball players are almost always sponsored by a well-known Paintball company and thus use their markers and equipment. HK Army, Planet Eclipse, and Dye are only a few of the major names in paintball gear that sponsor and frequently supply Paintball pros with equipment.
In terms of unique marker models, the Dye DM line of paintball guns is a common choice of gun for Paintball professionals. The Planet Eclipse Ego series is another popular option among professional paintballers.
What paintball gun shoots the hardest?
Paintball marker that fires faster than normal would be difficult to find. This is primarily due to the fact that most paintball fields have an FPS (feet per second) limit on the markers that paintballers can use.
Most paintball markers have velocities in the 280-300 FPS range. You can, however, wish to travel longer distances. If this describes you, you can consider markers like the Tiberius Arms First Strike or Tippmann Flatline systems.
Both of these maker systems are compatible with specialized Paintball rounds that allow you to cover more ground without increasing the firing velocity too much.
How far can a paintball gun shoot?
The range of a Paintball marker is determined by a variety of factors. The majority of markers are built to fire rounds no more than 100 feet away. However, in order to reach these distances, you would need to have a functioning marker.
You'll also want to make sure you're using high-quality Paintball ammunition. Inferior Paintball rounds have a lower credibility and are more likely to split before reaching their target.
Which paintball gun is the most accurate?
Many Paintball marker manufacturers claim to have the most accurate product on the market, but some outperform others. Tippmann is still a safe bet in terms of accuracy.
Tippmann's 98 Custom Platinum Series and Tippmann's X7 Phenon markers are also good options for those looking to boost their Paintball accuracy. Empire also has a strong range of precise markers. The lightweight Axe marker is probably the best choice from this maker.
Which brand of paintball gun is the best?
If the Paintball marker market expands, you will never be short of options when it comes to purchasing a new marker. The more developed brands, on the other hand, are without a doubt the best place to start.
Planet Eclipse is without a doubt one of the most dependable manufacturers if you want to spend more money on a marker or if you want to buy an electronic marker. If you're looking for a wider variety, Empire should be a serious consideration.
This well-known brand provides a diverse range of markers for paintballers of all skill levels and abilities.
Tippmann paintball equipment is a good place to start if you're new to the sport. This manufacturer offers a wide range of markers made specifically for beginners. Tippmann is also one of the less expensive brands.
If you are willing to spend more money on a marker, consider purchasing a Dye paintball pistol. While Dye has a good selection of entry-level markers, the brand also has a lot of options for professionals searching for a more advanced paintball gun.
How much do paintball guns cost?
If you're content with a simple Paintball marker, you shouldn't have to spend much more than $100. The more you pay, however, the better the marker will be.
As a result, it makes sense to spend slightly more money on your initial purchase. You should also remember the cost of paintball equipment and extras. Since the cost of hoppers, CO2 tanks, and protective gear may easily add up, it can make more sense to buy a full kit that includes a marker and all of the required things to get started playing paintball.
More advanced markers will set you back a significant sum of money. If you are a professional level player searching for a marker to use in tournaments, you can easily spend more than $1500, if not even more.
Can paintball guns be used for self defence?
While it is not a common question, some people do ask it. The simple answer is that paintball guns are inadequate self-defense guns. Paintball markers, for example, are not the most dependable tool.
Inadequate Paintball rounds often clog the firing chamber, preventing you from firing. They are also unreliable in terms of accuracy. Paintball guns often shoot at low speeds, so a single Paintball round is unlikely to stop an intruder.
Cleaning a paintball gun for the first time can seem overwhelming, but it is actually very easy. You must first ensure that you have a few important things on hand.
Unless you are intimately familiar with your marker, you would almost definitely need the schematic and manual for your marker. Warm water, lubricant, and paper towels will also be needed.
A small cleaning brush or cotton buds are also recommended. In addition to these things, Paintball marker squeegees and Allen keys should be nearby.
You must first de-gas your marker before you can begin cleaning it. To do so, remove the fuel cannister from your marker and locate the ASA lever. If your marker does not have an ASA trigger, check your paintball gun manual to learn how to properly de-gas it.
After that, you must disassemble the marker into its component pieces. The hopper should be removed first, followed by the bolt and hammer. After that, you'll need to take off the barrel and the grip. Be sure to neatly store each disassembled item, as well as any small screws or fasteners associated with each piece.
After that, you can start cleaning your marker properly. Clean the body with a suitable squeegee first. Running one of these through the body of your marker should clean it efficiently, but you might want to clean it again with a small brush or cotton bud.
If the body has been thoroughly washed, pat and rub it off with paper towels to ensure it is fully dry. The barrel will then be cleaned with a squeegee to remove any paint that has collected inside.
Until proceeding, ensure that the barrel has been rubbed down with a towel and is fully dry.
You can replace them if they show signs of wear. Finally, wipe up any debris that has collected on the grip frame. Avoid disassembling the trigger assembly unless you have prior experience. After cleaning, thoroughly dry the grip base.
After thoroughly inspecting the gun and its components for signs of wear and tear, you can begin lubricating the individual pieces. You should apply a light coat of lubricant to parts like the O-rings, but make sure you use a suitable lubricant oil that will not harm your marker or its components. After you've completed all of these measures, you can reassemble your gun.
How long do paintball guns last?
If you treat your paintball marker correctly and conduct routine maintenance and cleaning, your gun can last for many years. Paintball markers from major manufacturers should last 3-5 years if properly maintained, but there is no reason why they cannot last longer if held in optimal condition.
What PSI do paintball guns use?
Most Paintball markers have a PSI of 400 to 800. More simple markers, on the other hand, can use as little as 300 PSI. More advanced paintball markers used in professional competitions can have a PSI of 1000 or higher. Because of their internal air lines, some types of Paintball guns, such as electronic markers, appear to use a lower overall PSI.